mooshbag
So our group of 4 have really struggled to fully develop a game together, mostly due to the difficult nature of organising in this online environment, but we were able to get some early direction together, and have managed to get the beginnings of a truly cohesive experience for players.
Inspo Time!
We borrowed heavily from a few major sources and used these as examples of the viability of a game such as this in the market!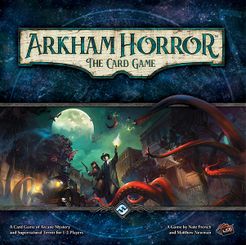 Designed by Nate French, Matthew Newman
Published by Fantasy Flight Games in 2016
The game features an exciting investigative aspect and utilises cards that convey the character of each player really well
Designed by Adam Poots
Published by Kingdom Death (self published) in 2015
This game utilises the key horrifying creature fighting and persistent world that will be key in our board game.
Designed…
View original post 351 more words