Coming together to establish a concrete group pitch proved challenging at times, were Jonathan, Georgie and I were convinced that we each had one brain cell. In saying this, we found our calling and are excited to introduce the BCM300 classroom to 'Threee Last BrainCellz' (#TLBC).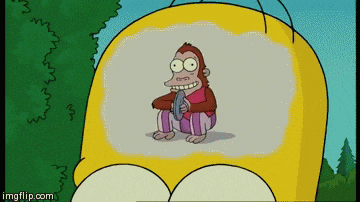 Chatting across several hours on Discord proved incredibly helpful as we discussed game mechanics we enjoyed as consumers. As a group, we established a shared interest in party games that are minimalistic in nature because it doesn't complicate gameplay. From one exciting idea to another, we established a clear gaming loop that will be discussed further throughout our presentation.
My individual group contribution is assessing the emergent narrative that is established by the players, which ultimately creates engaging gameplay. I will also investigate similar games that inspired #TLBC – 'Cards Against Humanity' and 'Once Upon A Time'.
In TLBC combining the fill-in-a-blank mechanics of 'Cards Against Humanity' and the storytelling of 'Once Upon A Time' is to encourage our players to tell a unique story using their creativity and humour. Similar to Cards Against Humanity, our game could feature expansion packs for players that include exclusive scenario, object, person and/or place cards. For example, an Australian politics pack could feature Andrew Probyn as a person and Scott Morrison's bedroom as a place. Unlike 'Once Upon A Time', #TLBC is not a family game as it contains NSFW language, dark humour and more…
With simplistic gameplay, as described in our method, starting the game will prove to be no challenging task. With minimal equipment, we are hoping to engage our young audience so set up or confusing rules aren't a deterrent.
FIRST ACT
As players learn the rules and prepare for the flow of creativity, strategies may develop. As each round has a moderator, known as the Ultimate BrainCell, they may target their unique sense of humour to win. Players may also attempt to swap cards throughout to perfect their stories. Or players like myself would simply play for the atmosphere – laughs, drinks and good company.
SECOND ACT
A successful flow of gameplay is plenty of banter, laughter, and the use of DrinkWise's calculator to ensure safe drinking culture (obviously). As hilarious stories unfold, votes will be cast until the winner is crowned after 5 rounds.
THIRD ACT
Once the winner is announced, their brain cells will cheer for joy as they have BBE, Big Brain Energy.
So what happens to you when participating in gameplay? The ultimate result of #TLBC is fun banter with new and/or old friends. Storytelling is your superpower, create scenarios that are absolute knee slippers.
Thanks for reading,
Caitlin