BCM300 introduced me to the world of Ultimate Werewolf (2008), which I thoroughly enjoyed and Richard as the moderator made it much more engaging. I had never heard of this game prior to this class but it was definitely a standout. My relationship with board games is extremely minimal, being restricted to Uno (1992) and Cards Against Humanity (2011) at pre-drinks. However, I have always been into video games, with my living room consisting of a Nintendo Switch and PS4. This is where you can often find me playing LA Noir, Apex Legends and Mario Kart.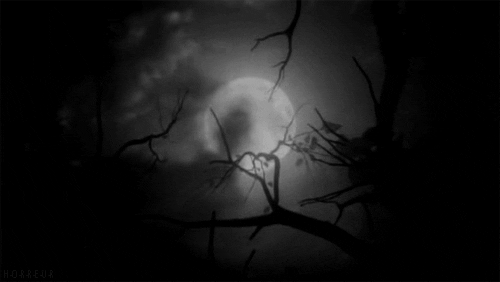 Ultimate Werewolf (2008) is a social deduction game published by Bezier Games and the origins of this game stem from Dimitry Davidoff's 1987 game, Mafia. The Ultimate Werewolf storyline is simple, villagers are hunting down the werewolves and the werewolves exclaim their innocence during the day then enjoy their villager dinner at night.
From 5-68 players, this game is great for parties with a Villager vs Werewolf showdown and a variety of roles to create engaging gameplay. During my gameplay, interesting roles I came across included:
Seer – the Seer points at a player at night and is able to find out if they are a villager, werewolf or vampire
Apprentice Seer – becomes the Seer if the Seer is killed
Bloody Mary – if they die, they kill someone from the team that killed hem each night
Tanner – They win if they are killed
This game is recommended for those 8 years old and above, with BoardGameGeek's recommending an ideal group size of 11-16 players.
The game's design (as seen above) relates to its Horror/Murder Mystery theme, and players are given one card that indicates their role/ability. The beauty of Ultimate Werewolf is in the gameplay with chaos upon each nightfall.
The game's mechanisms consist of Hidden Roles, Player Elimination, Role-Playing and Voting. During my gameplay, teams were first established by social groups, but once roles were understood lynches were dependent on trust. The role-playing was incredibly enjoyable as we discovered new roles and abilities that dramatically changed the gameplay. The voting system was simple, a thumbs up to kill and a thumbs down to save a player. In my opinion, the moderator has the power to make or break this game, as minimal commentary would be boring, however, Richard made this so enjoyable with a humorous tone of voice and patience for us beginners. This resulted in our class playing multiple rounds, and since then I have also researched if this game can be played online for future tutorials during social distancing.
Overall, I give this game and my gaming experience a 10/10, however, I would be intrigued to see this played with 30+ people to see if the chaos intensifies. The moderator's role is the most significant in my opinion, as their enthusiasm (or lack thereof) determines if the gameplay is engaging enough. If the moderator's too focused on the rules instead of allowing the storyline to unfold, my rating would be much lower. Fingers crossed that I can find an online version to play with the class!
Best wishes (from afar),
Caitlin 🍺