Week one of BCM300 myself and 3 other girls formed a group and played a game! At first, I thought what a strange lesson by my tutor.. But as it went on I learnt so much about gaming. The game we played was called Lanterns: The harvest Festival. As you can tell from the name, it has an Asian theme.
First, we read the instructions. They had a simplicity appeal to them including pictures, diagrams and a few scenarios which made it quite clear how to play the game.
This step by step landscape format with clear text was something I take note of and is an element I admired.  A review on this game by Neil Thomson also points out the rules being set out well. He states that, "The overall effect is a rulebook that is inviting and not overwhelming. As I get older I appreciate this element and given the game fits in that gateway genre, this is exactly what casual gamers need".
However, we did have to watch parts of a YouTube video and speak to our tutor who is familiar with the game for confirmation on the rules. The box also included the underrated symbols of 2-4 players and recommended time it takes to play.
We then played 2 rounds.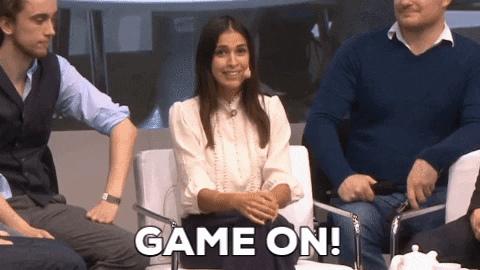 Game 1: this round was about understanding how to play and setting the rules. Things that we didn't understand or the rules we found confusing, we agreed on our own ways to address these issues by making our own rules.
Game 2: this game went much more smoothly because we knew the collective agreed on rules and played a game.
However, an observation I made is that playing a board game is different to playing a game on my phone (there is an app version). This is mainly with rules. With a board game, you can agree on rules to change and alter, whereas, on a digital game they are pre-set and you cannot change. We also became more familiar with the game mechanisms of pattern building, set collection, tile placement, and hand management.
The game was a cultural experience. The game was realised in 2015 by the designer Christopher Chung. Chung is known to focus on simplicity and fun which is shown though this unique game. In an interview with Renegade Game Studios, when asked what his inspiration to start designing games were, he said he had a dream he designed a thematic card game. When he woke from the dream he wrote everything he remembered and started to design this game.  Chung did many Playtests and filtered the game to what suited the audience. One of his learnings from his playtest is he needs to focus on lighter games as opposed to chunky games.
Chung is a member of the Game Artisans of Canada which also had a role in the game.
"The Game Artisans of Canada is a group of Canadian Game Designers and Enthusiasts who pool their intellectual resources to make boardgame designs better. The Artisans collaborate through all available means in order to playtest and critique boardgame designs, offer advice to boardgame designers, and render assistance to members in finding publishers for their designs." 
This game was published by Foxtrot Games and Renegade game studio. Foxtrot games is a publishing company "committed to beautiful, engaging, and approachable board games". Renegade Game studios missions is to "publish games that are fun, challenging, and unique". The publishers missions and descriptions hit the nail on the head with the game Lanterns. One of the first observations when we were playing the game was how calm yet very fun the game was.
As well as Chung, there were six artists involved who shared the common characteristics of being illustrators and graphic designers. They designed low materiality thus the production costs would have been low.
Overall, I found this game challenging in the first round but by the second really enjoyable and fun. Besides learning I am a lot less competitive playing with people I just met opposed to family and friends.. I did learn there is a lot more to a game then I once thought.  The big things I took away from this game is the way you have to earn the points and the way they diminish when you earn them. This adds the competitive element to the game. Also, I really enjoyed the patterns, colours and simplicity of the design.